After developing a visual identity for Bydell-Skålp Nordic Tours, I developed a visual identity for a subsidiary tour bus company.
I was assigned a company name and created a logo and color palette. Then, I used this new visual identity in a product marketing sheet. My process is documented below.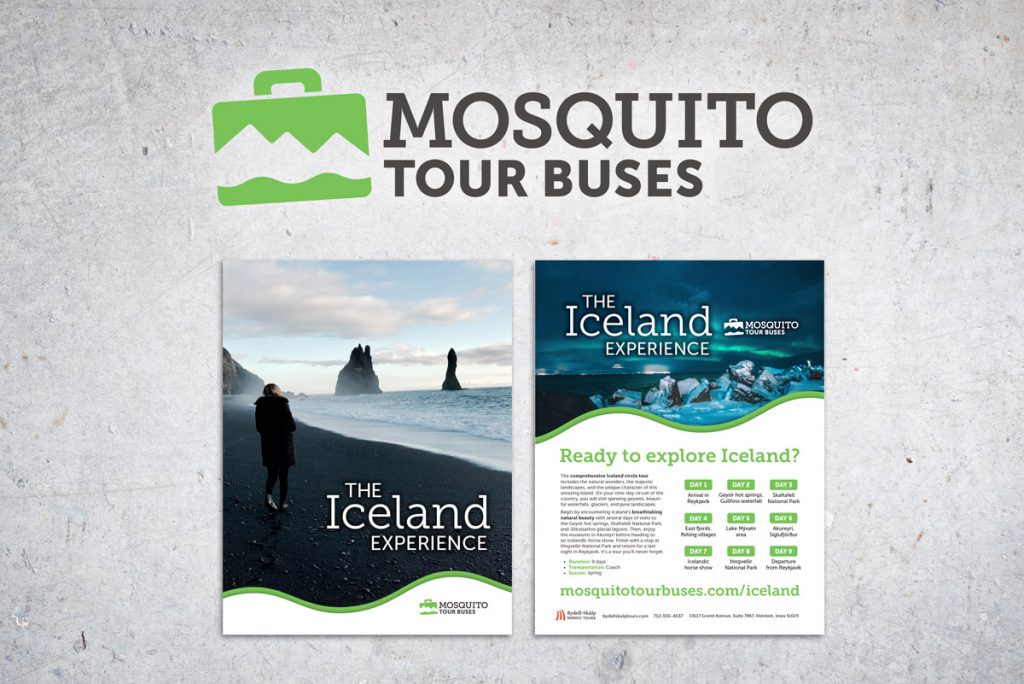 ---
Step 1: Logo Ideation
I conducted a visual and competitive audit of other tour bus operator, and made 135 sketches of possible monograms and logos.
I then chose several marks to develop digitally.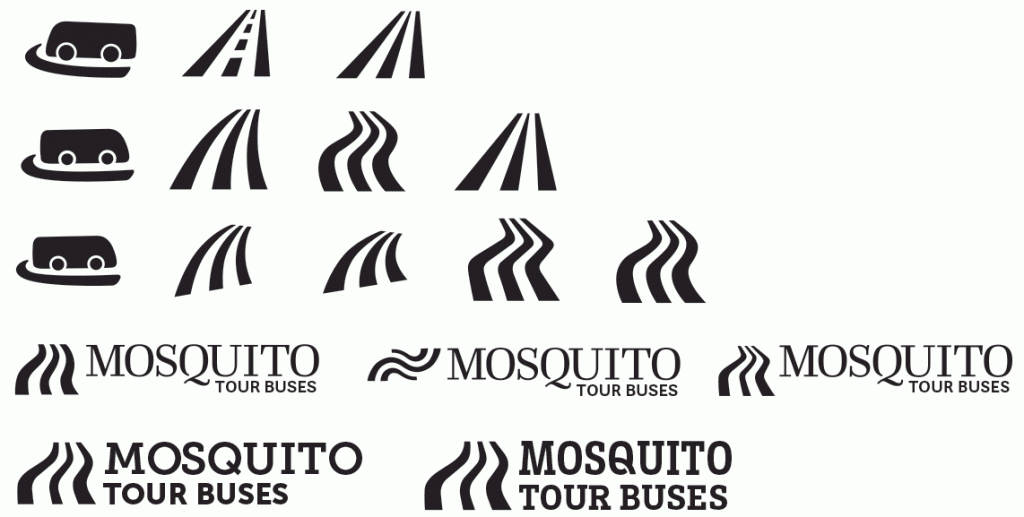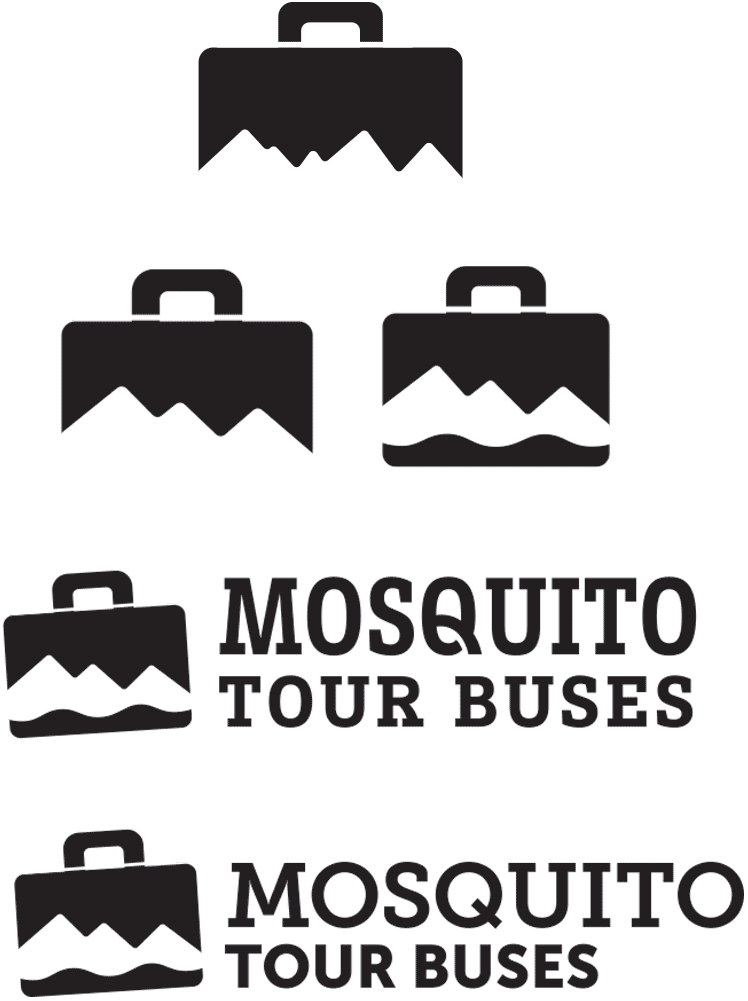 Step 2: Finalizing the Logo
I eventually went with the suitcase design, for its minimalism and its contrast to Bydell-Skålp Nordic Tours' logo.


Step 3: Product Marketing Sheet
As a tour bus company, Mosquito Tour Buses offers tour packages. I designed a two-sided product marketing sheet to promote an Iceland tour package.
Photo credits: Nicolas J Leclercq and Ross Hughes on Unsplash.