For this assignment, I designed three covers for Lewis Carroll's poem "The Crocodile." I took a whimsical approach to reflect Carroll's quirky, humorous writing style.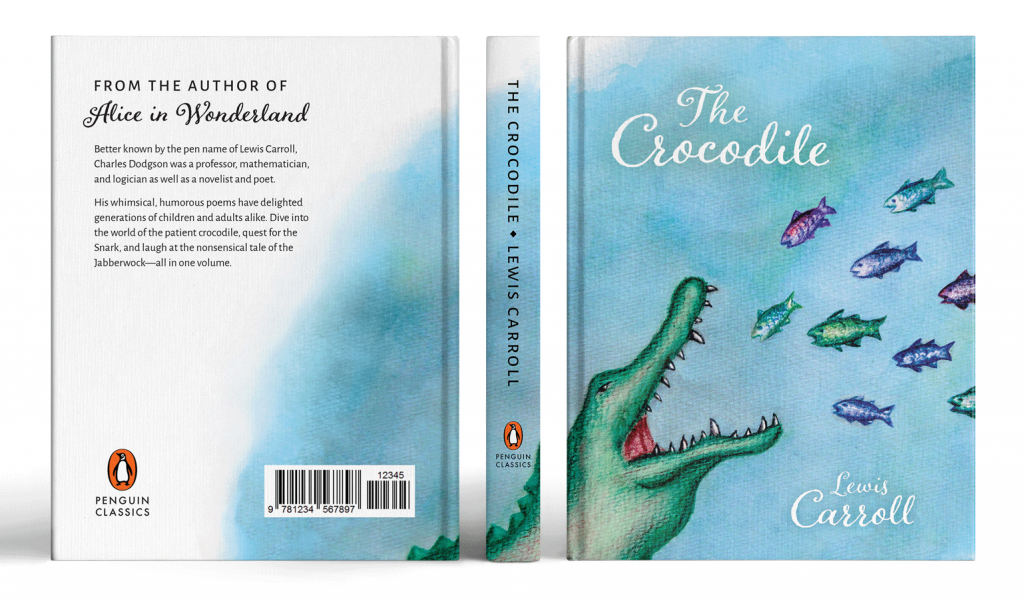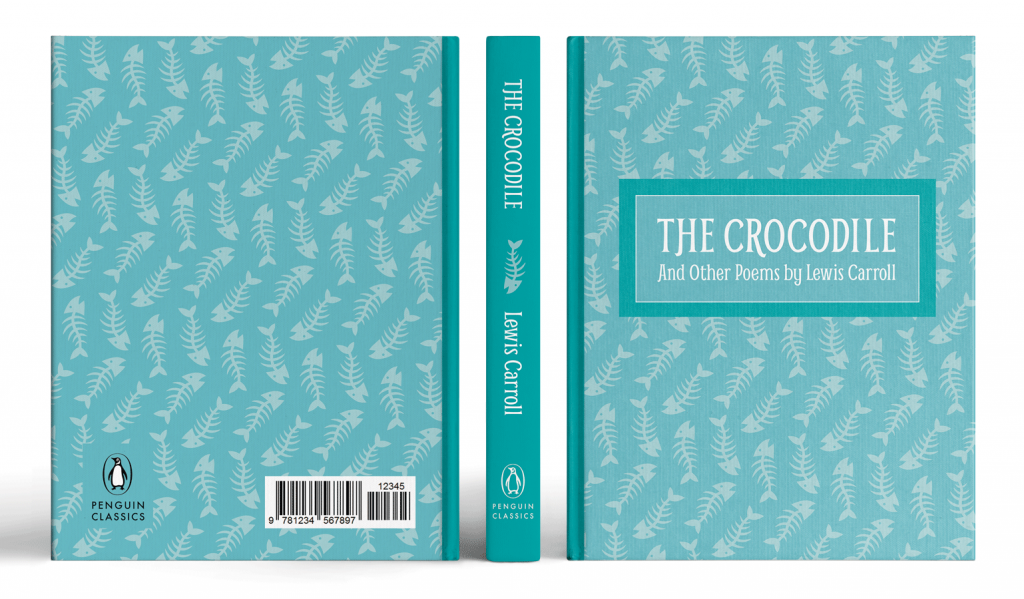 The poem is from Carroll's Alice in Wonderland. Like some of Carroll's other poems, it has a playful tone and a dark twist at the end. It is a parody of a didactic children's poem from Carroll's time called "Against Idleness and Mischief," which is about the virtues of a hardworking bee.
In a competitive audit, I analyzed cover designs of Lewis Carroll collections and works in related genres, including trending minimalist illustrations found on book covers of classics. My designs both appeal to the children's literature genre and suggest the smug savagery of the crocodile in the poem… and the fish bones he leaves behind.
Software: InDesign, Illustrator, Photoshop
Dimensions: Front and back covers are each 7″x9″, with a 1″ spine