One of the most prominent events every year for George Mason University's College of Science is the college's Degree Celebration. In 2018 and 2019, I helped take video and photo coverage of the event.
I edited several YouTube videos of event footage and student interviews, and promoted the videos with social media campaigns.
2019 Campaign
Videos
I interviewed several students, edited the footage in Adobe Premiere Pro, and created four short YouTube videos.
Website
I designed and created a web slider for the College of Science website to promote the YouTube videos.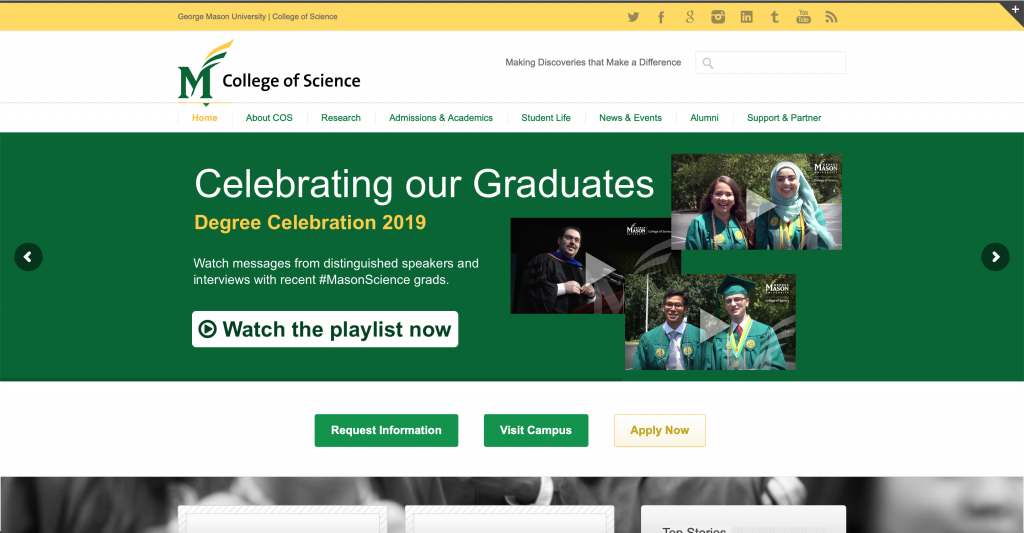 Social Media
I created a social media launch strategy including tweets and Facebook posts to promote the YouTube videos.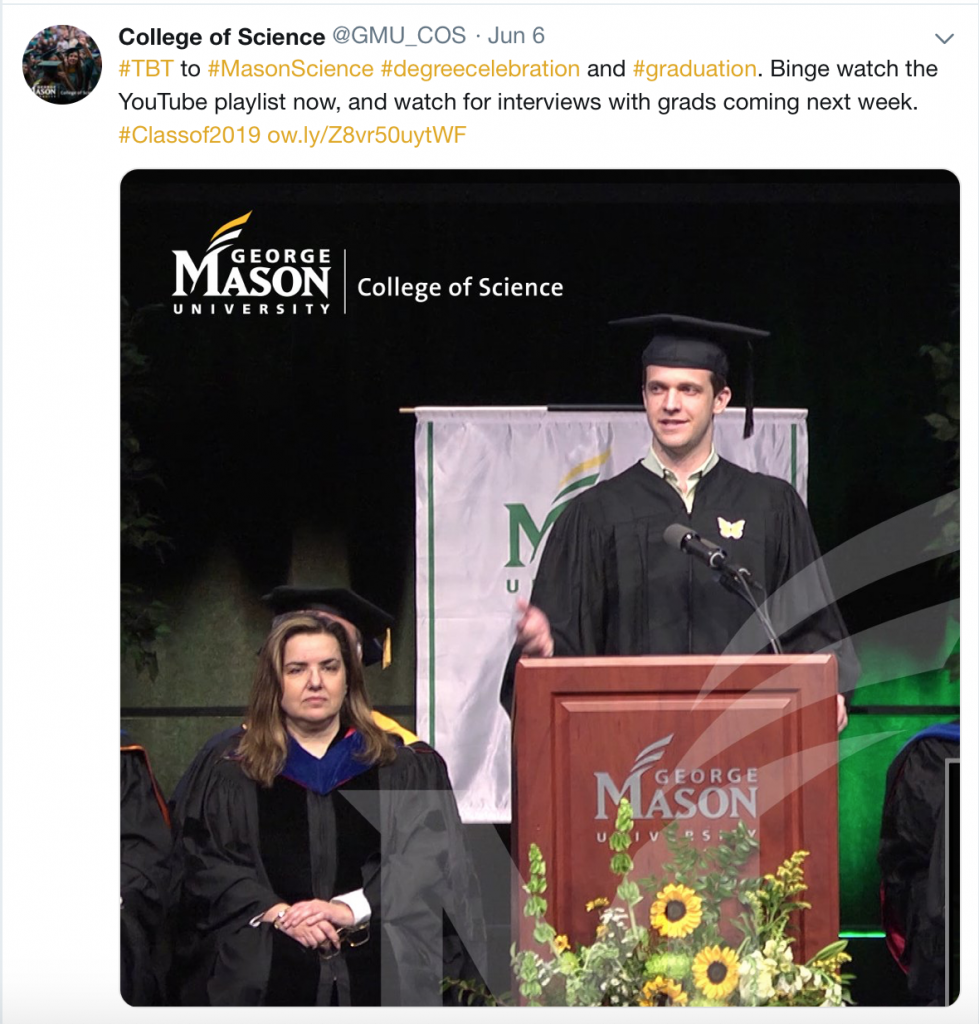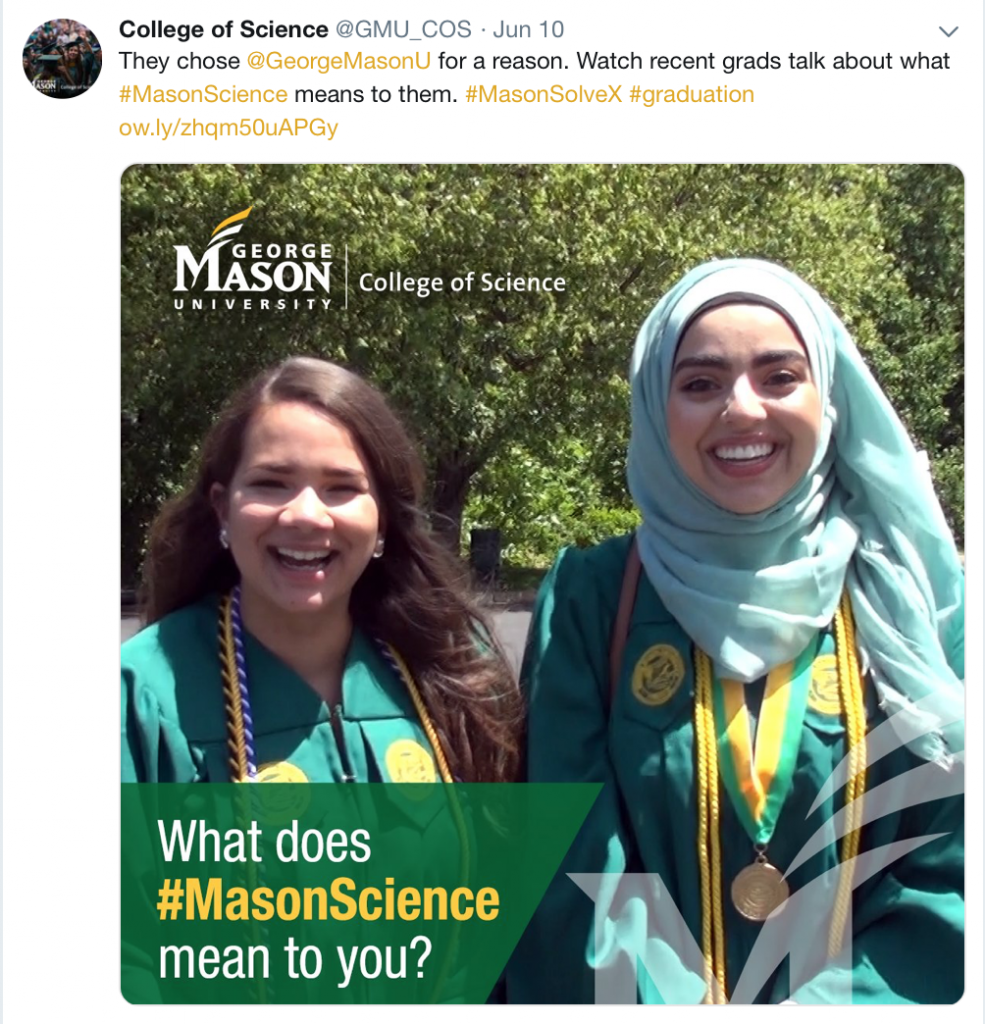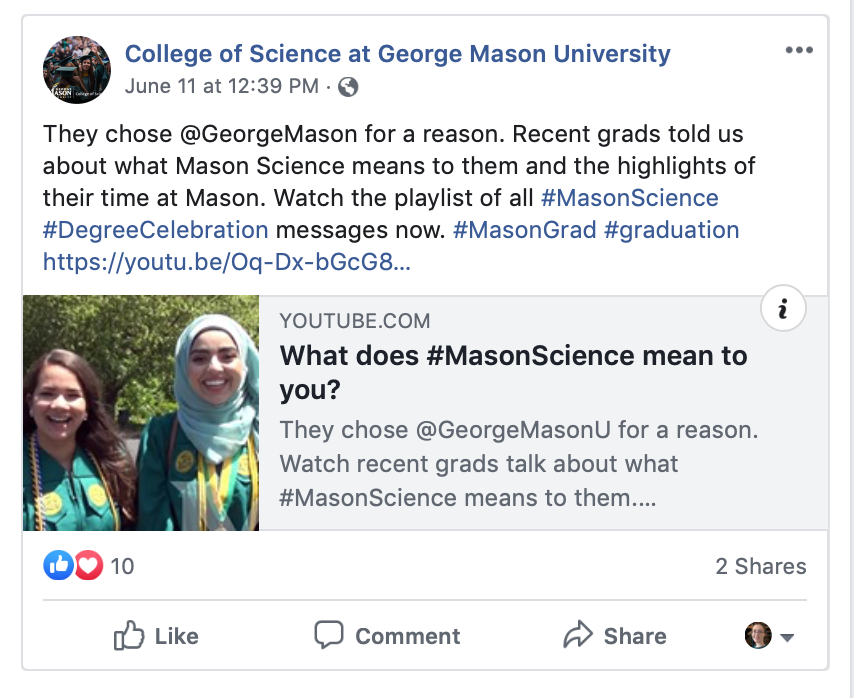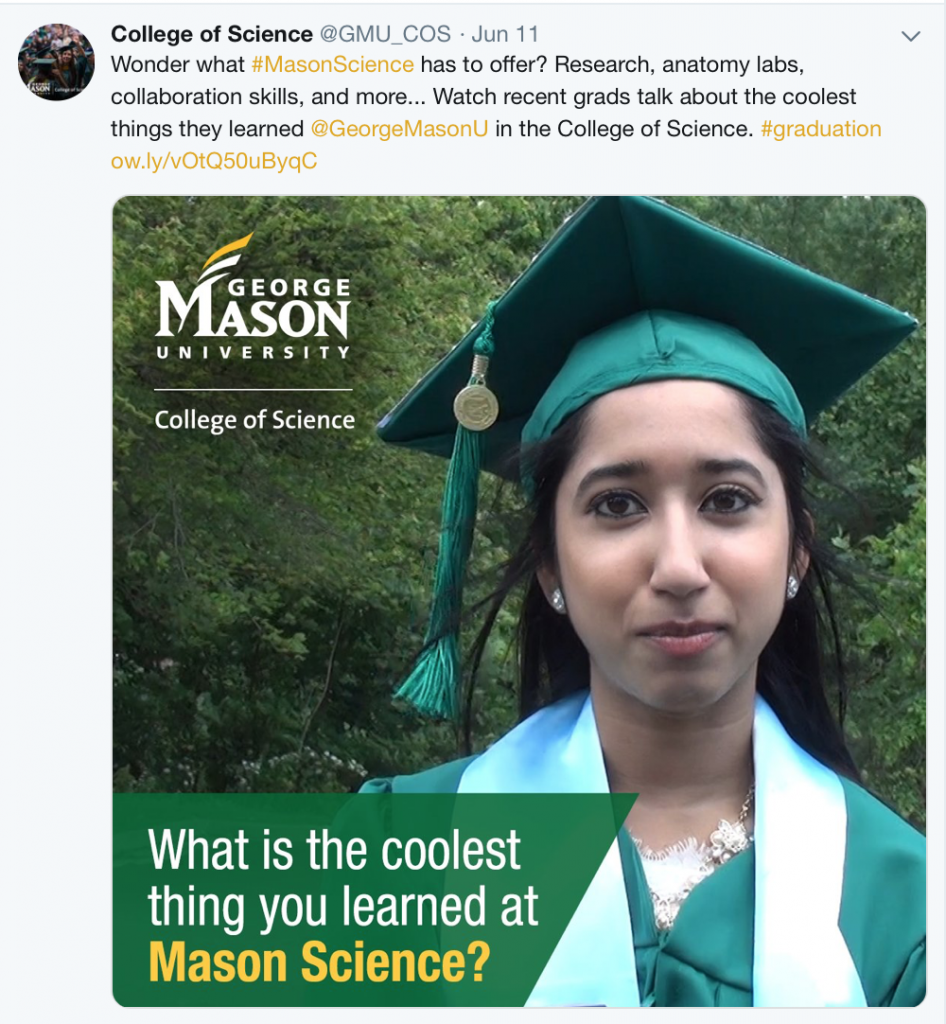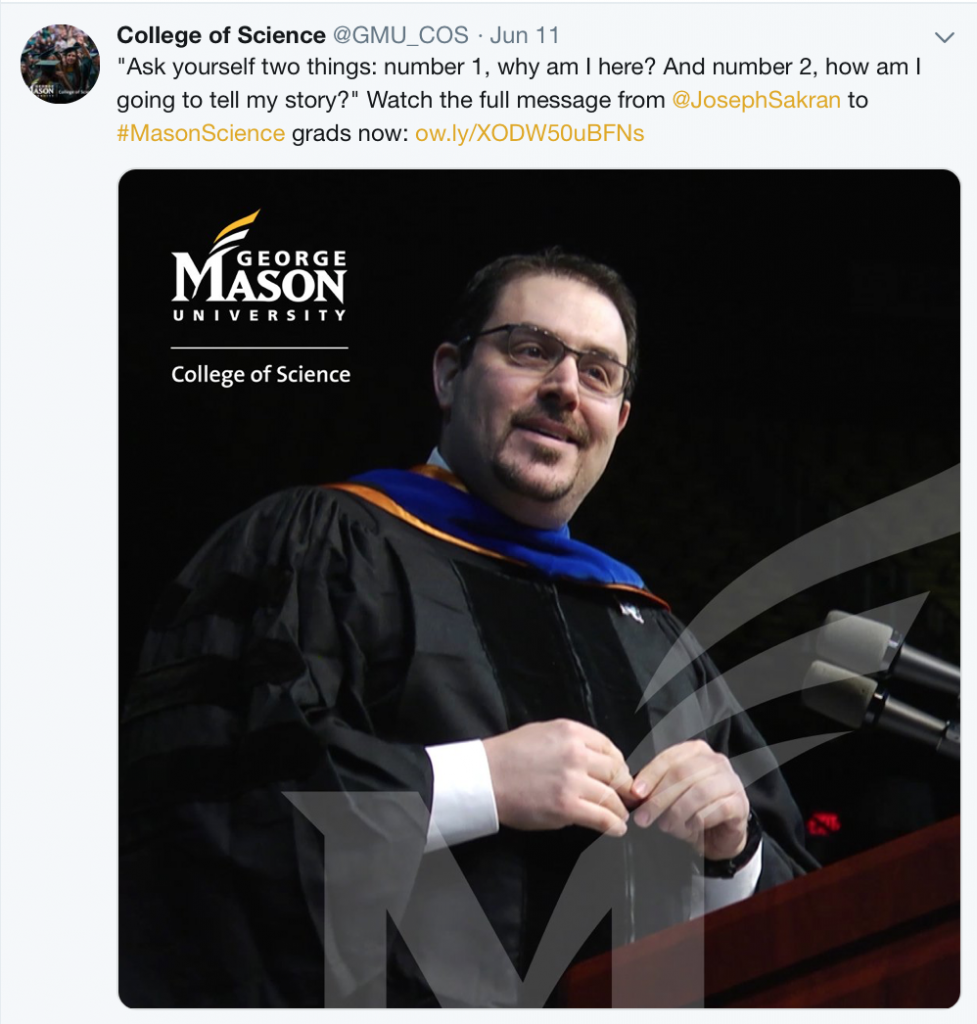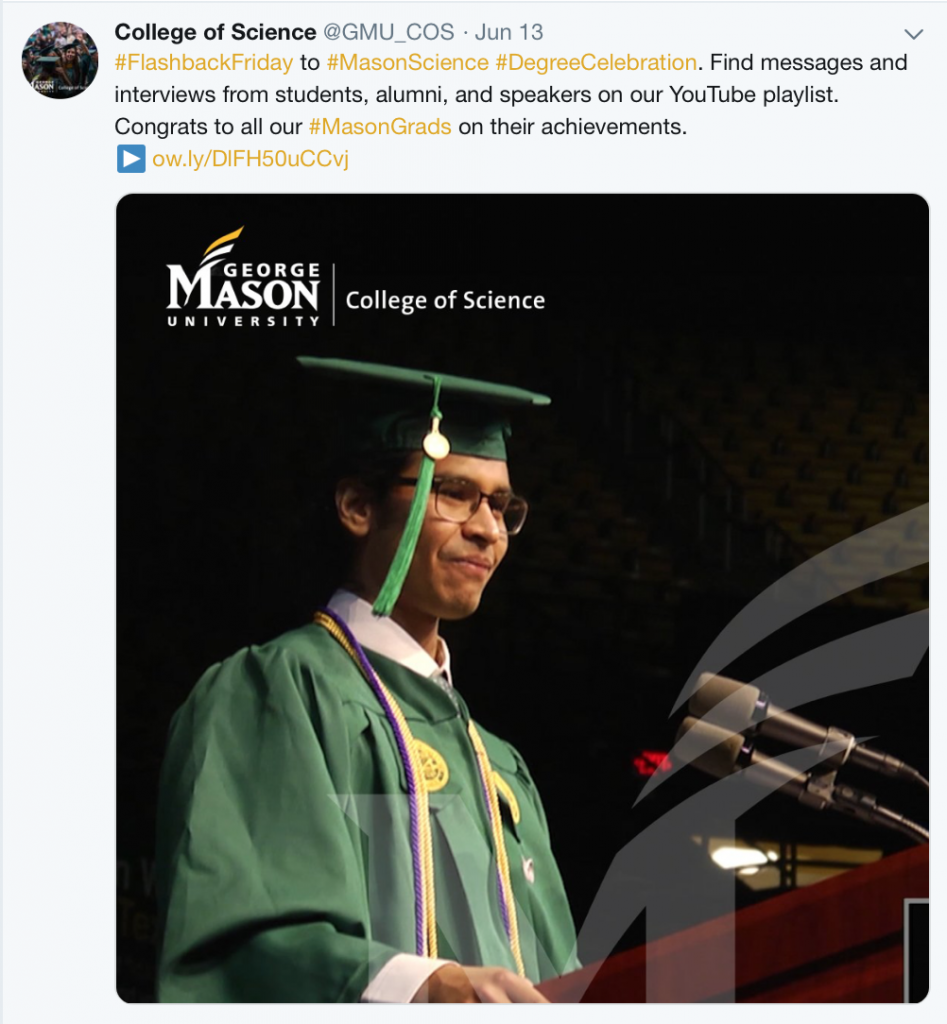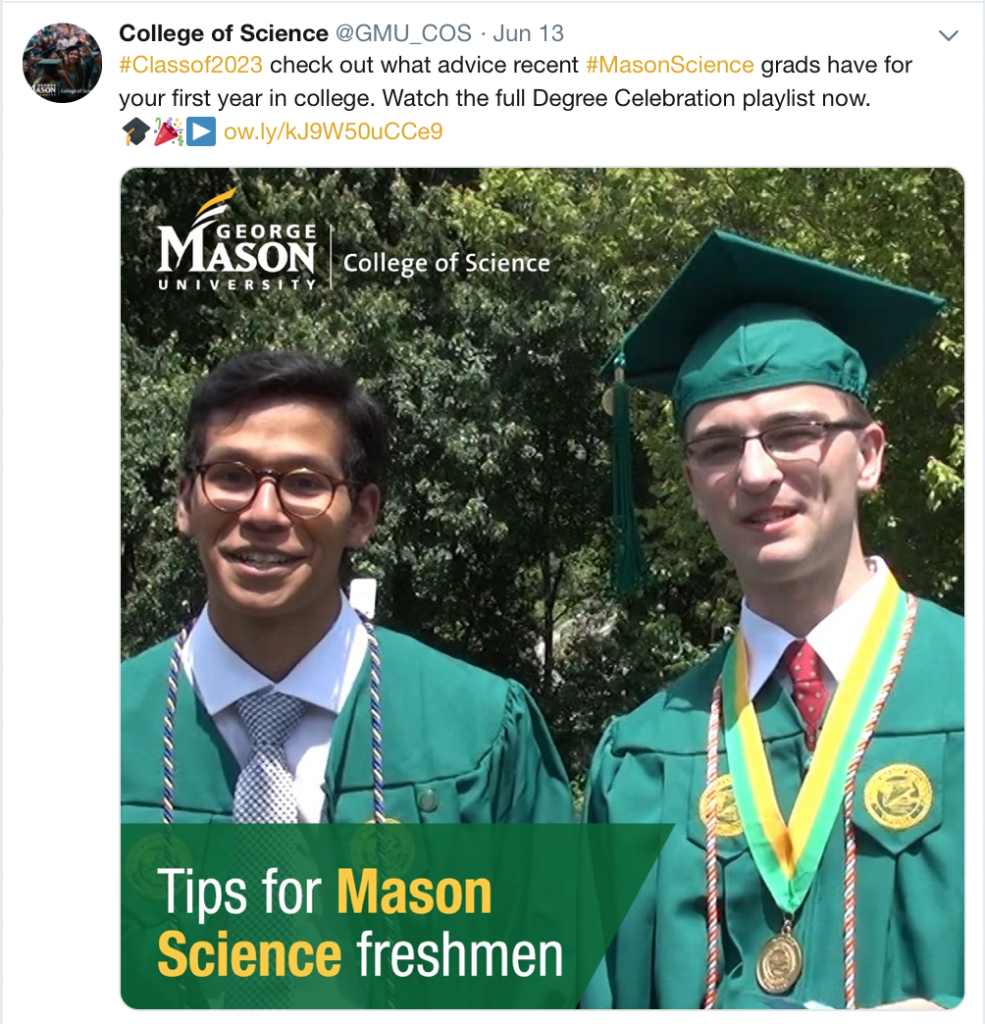 2018 Campaign