The Shakespeare Playhouse is a theater that specializes in productions of Shakespeare and other classic plays.
For this project, I created a visual identity and website design that references the typography of the Shakespeare First Folio while retaining a clean, modern look and feel.
My first instinct was to use red as a prominent color in the logo, but a competitive audit revealed that dark red is overused in theater color palettes. I settled on a muted palette of dark turquoise, burnt sienna, and goldenrod.
Page Mockups
Click to enlarge and view full images
From left to right: homepage, homepage for mobile, calendar page, Antony and Cleopatra page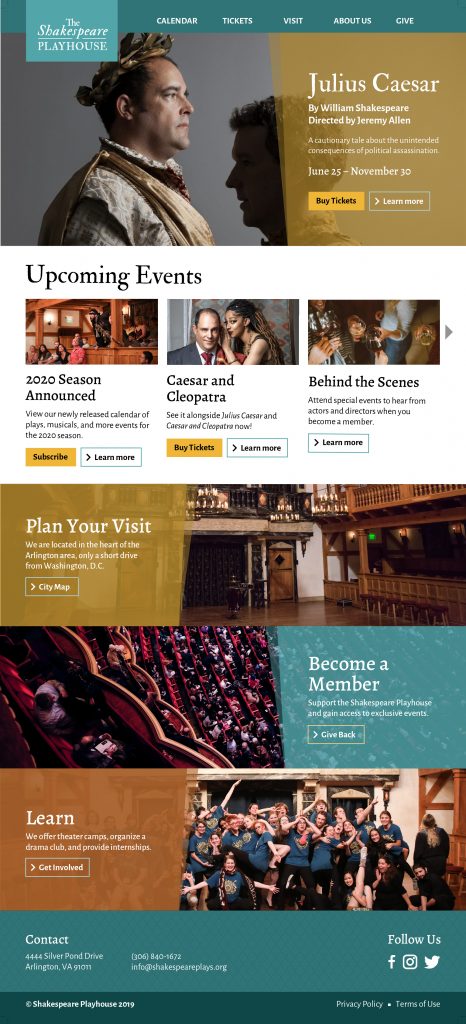 All photos used under Fair Use for educational purposes.