Down syndrome is the most prevalent chromosomal condition, yet low awareness and misconceptions are still common. This infographic encourages awareness of Down syndrome.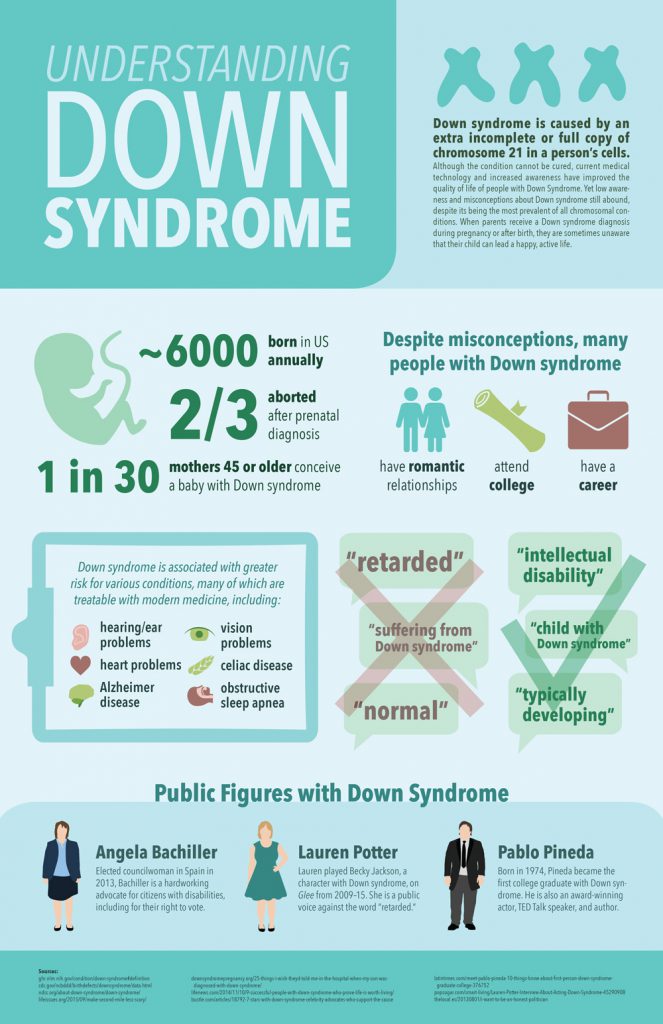 I really enjoyed this data visualization challenge. After researching Down syndrome, I developed ways to present text and illustrations together to create organized sections for this assignment.
See my process boards on Pinterest.
Software: InDesign, Illustrator
Dimensions: 11″x17″