Many people throw aside the plays of William Shakespeare in a mixture of confusion and frustration. The plots can seem foreign and convoluted, the iambic pentameter unusual, and the vocabulary daunting. Given a little time and effort, however, everyone can enjoy Shakespeare.
This book gives a brief introduction to eighteen of the best-known Shakespearean plays: what happens in each play, what makes each one unique, and an explanation of some of the key lines. You'll get a taste of what is interesting, beautiful, emotional, and universal in Shakespeare's plays.
So please enjoy your painless—and, hopefully, fun—guide to Shakespeare.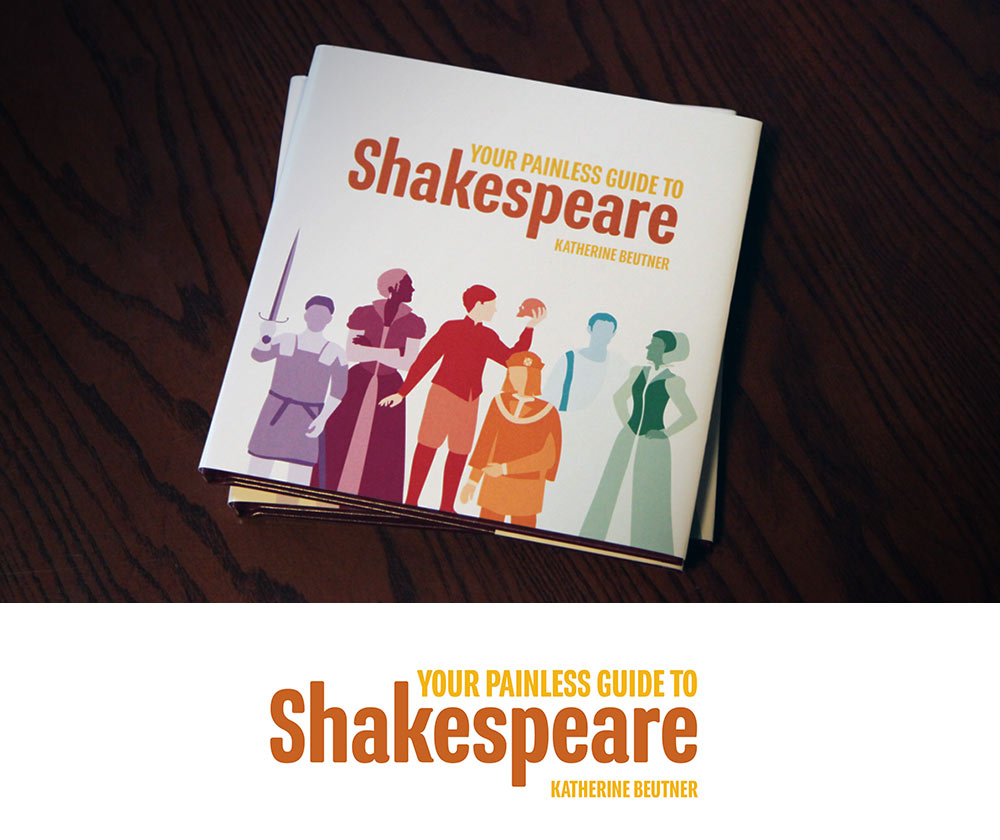 I wrote, researched, illustrated, and designed this 56-page book as my senior design project at George Mason University.
Selected pages: